Data protection consulting
Professional data protection concepts for companies - nationwide, on-site, personal.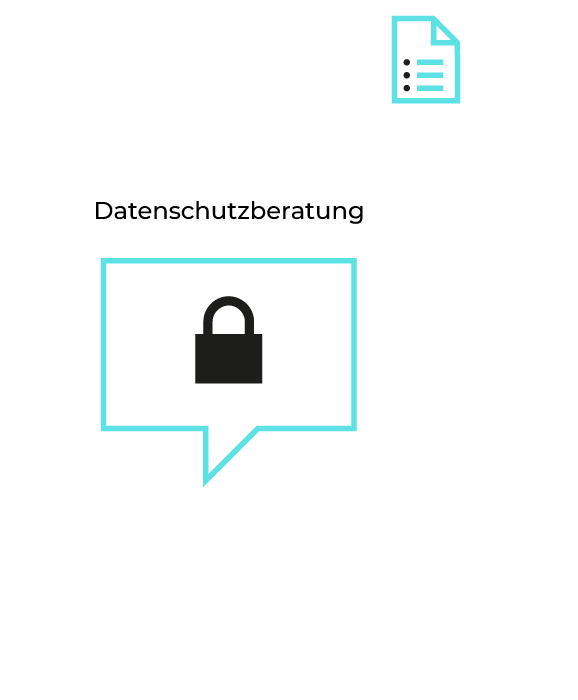 You need help with data protection?
Cortina Consult has many years of experience in data protection consulting for small and large companies. Our data protection consultants shine light into the dark of data protection guidelines of the GDPR and help you to integrate data protection as pragmatically as possible into the company processes in accordance with your interests.
The legal requirements create an urgent need for action and, at the same time, much uncertainty for companies. What do companies have to do? How can personal data be protected? Does my company need a data protection officer? Is the existing data protection concept correct? These and other questions can already be clarified in a free initial consultation.
100% data protection compliant? We have the solution
With our privacy policy generator to a data protection compliant website!
Operational & strategic data protection consulting with Cortina Consult
We provide both strategic and operational consulting and actively support the implementation of necessary data protection measures. In addition to legal advice, this also means IT security and web consulting as well as strategic planning geared to the company.
A data protection consultancy should find the best way between people (employees, customers, business partners, etc.), the interests of the company and the technical possibilities. Cortina's consultants are specialized in keeping all areas in view and working out the best solutions.
With the introduction of the General Data Protection Regulation (GDPR), we as a company were faced with major challenges. With Cortina Consult we got a welcome and professional support and the complex data protection law became a piece of cake.
Marcel Baldsiefen, Holz Richter GmbH
My experience with Cortina Consult has been very positive. The requirements of the GDPR were implemented in a practical way - and with an appropriate budget - for our company. In short: I feel I received honest and competent advice.
Julian Hilger, Hilltop Consulting GmbH
Usercentrics' Cookie & Consent Management helps us to be GDPR compliant while achieving high opt-in rates. In this way, we can handle sensitive data in a legally compliant manner and still conduct targeted marketing.
Johanne Schwensen, It´s Complicated
Every company has individual structures and data protection requirements. The European General Data Protection Regulation (EU GDPR) as well as the German Federal Data Protection Act (BDSG), the German Telemedia Act (TMG) and IT law must be observed here. Purely legal advice is usually not enough, because only with the technical background knowledge can necessary measures also be implemented practically.
Our TÜV-certified data protection consultants use their experience in the practical implementation of the GDPR to provide our customers with efficient data protection management and tailored solutions - from answering individual questions to providing the external data protection officer.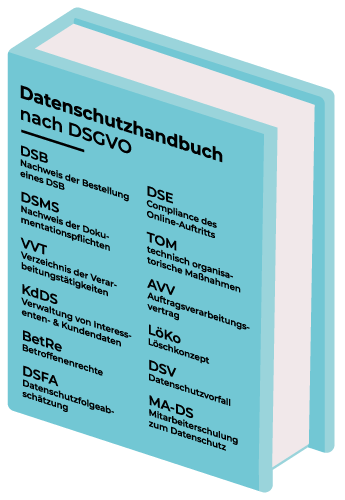 Our consulting services for data protection
A personal data protection consultant? Sounds excellent, doesn't it?
We consult on all aspects of data protection, compliance and IT security.
Who needs an external data protection officer?
For many companies, the appointment of a data protection officer is mandatory. To be more precise: If at least 10 employees are regularly involved in automated data processing in your company, you are obliged to appoint a data protection officer.
Regardless of the number of employees, you must appoint a data protection officer if particularly sensitive data (e.g. health data) is processed or if the core activity of your company is the collection, processing and use of personal data.
But that is not the only case. A DPO ist still useful for everyone else. A data protection officer ensures that your company meets all data protection requirements. To do this, he takes a close look at the current situation, advises on possible improvement measures and supports their implementation.
Small, medium, large - the requirements of data protection consulting vary. To meet all requirements (including commercial), you have three DPO flat rates to choose from: Small, Medium, Large.
For small & medium enterprises, B2B
Perfect for e-commerce, logistics, IT & B2C
Perfect for companies with more complex requirements & B2C
Why do companies need data protection consulting?
The aim of data protection is to protect personal data and to safeguard privacy and the right to informational self-determination. Everyone should determine for themselves what happens to their own data and what it is used for.
Data protection consulting helps companies to comply with the law and to protect themselves against warnings and fines. Such a case would not only cause high costs, but also damage the company's reputation. Companies that value the privacy of their customers, employees, applicants or business partners set a good example and earn their customers' trust.
Why is a data protection management system useful?
Good data privacy consulting is based on a data privacy concept that the company can use as a guide. All important data protection measures, from contracts to deletion concepts to data protection incidents, are managed and stored in a data protection management system (DMS).
Cortina Consult not only offers individual data protection concepts, but also provides a DMS, which not only serves practical administration and internal traceability, but above all on the protection side for the fulfillment of the documentation obligation.
Do you still have questions about the topic or about data protection in general?
We are happy to help you:
Your data protection officer
Jörg ter Beek
Data protection expert